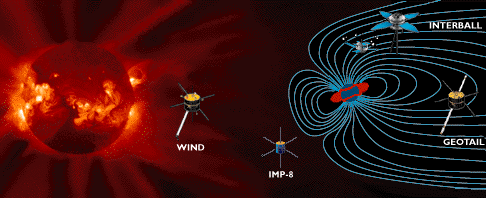 WIND
SOHO
ULYSSES
CLUSTER
INTERBALL
POLAR
GEOTAIL
IKI
CRRES
UARS
EXOS-D
IMP-8
YOHKOH (SOLAR-A)
A larger, slightly different version of the top image can be found here at JHUAPL.
The original of the bottom image can be found at the IACG Campaign I home page.
This map was created using WebMap and ImageMap for Macintosh.