Attack of the Octopus!!
7-27-2002
Gusto got yet some more toys. One of his favorites is his new Octopus…It squeaks, grunts and rattles. He also enjoys his rope, bone and many, many other toys.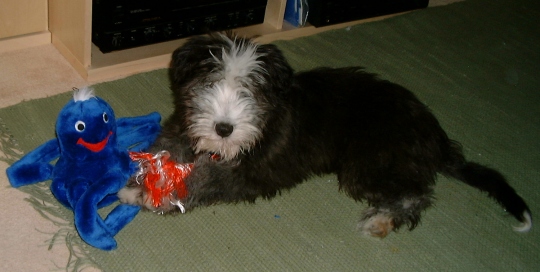 Look at me with all my new toys!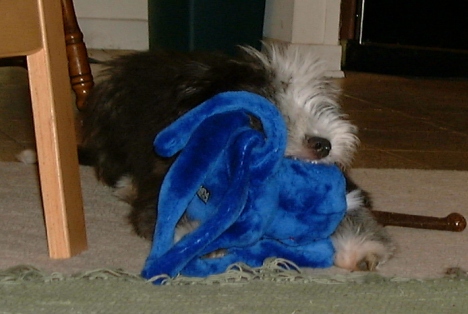 Look at this Octopus. It just started to attack me!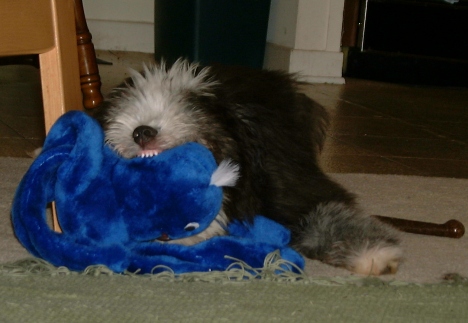 It's a tough wrestle. Here I am fighting for my life.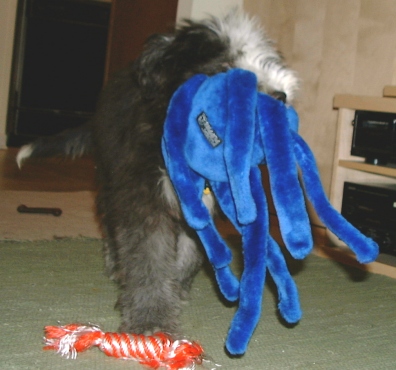 Now we are standing up. For 8 vs. 4, I think I am doing pretty well.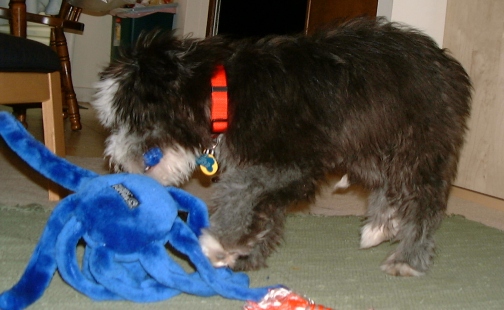 Here is where I score my "take down" points.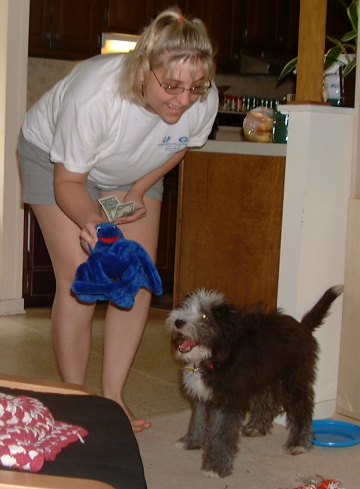 Here is my new owner, Tracy. She bribes Octy and me to become friends with a dollar. I am pretty excited about the dollar.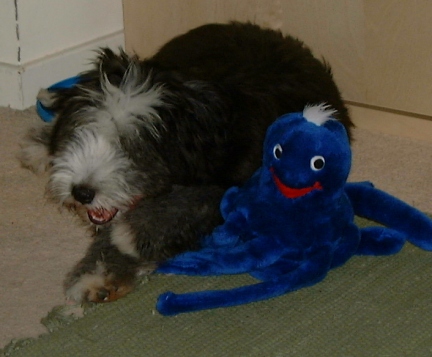 Here is Octy and me. We are both smiling because we are friends.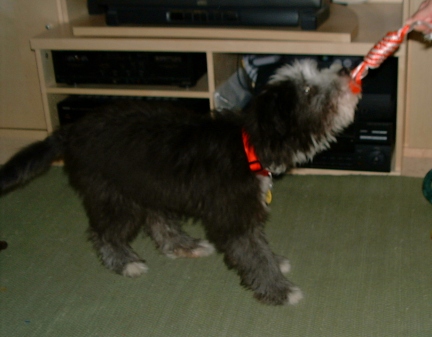 Here is another of my favorite toys…my rope. I am pulling it out of my owner's hands.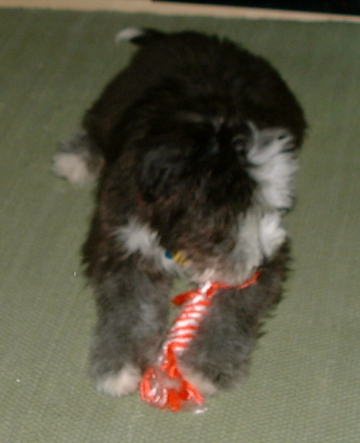 Here I am chewing on my rope.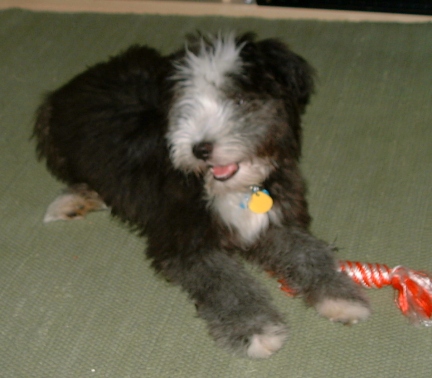 Here I am happy to be playing with my rope.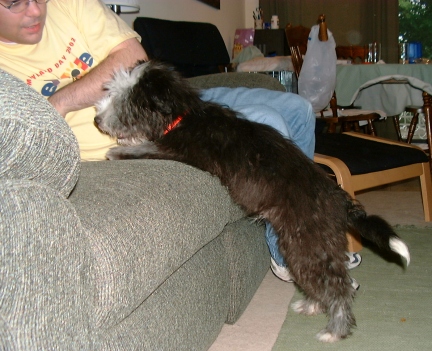 I enjoy playing with my new owner, Matt, on the couch.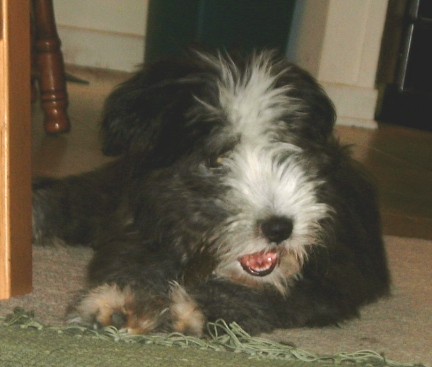 I am still a puppy. I enjoy chewing a lot…especially my new bone.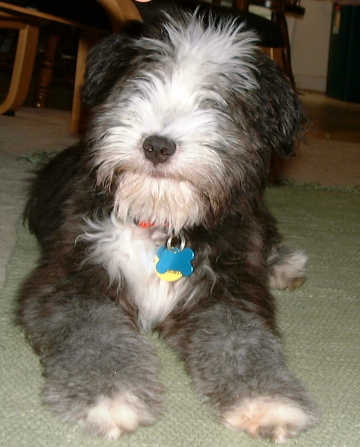 That's all the fun with my new toys. Am I spoiled or what!