Gusto's First Day Outdoor Adventure
7-25-2002
Gusto got to go outside for a little romp. He enjoyed playing with his ball. Let's see what Gusto has to say: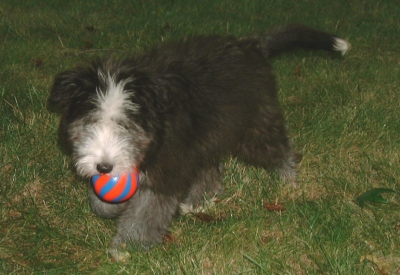 This is me with my ball. I am enjoying the great outdoors in Maryland.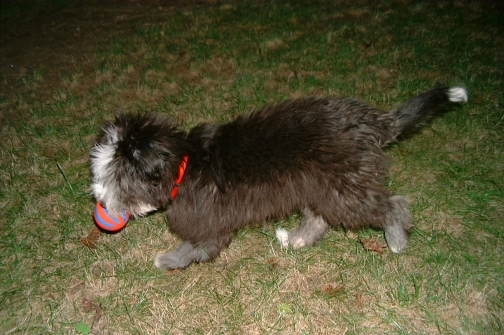 Here is me with my ball again. I am running around my yard with my ball!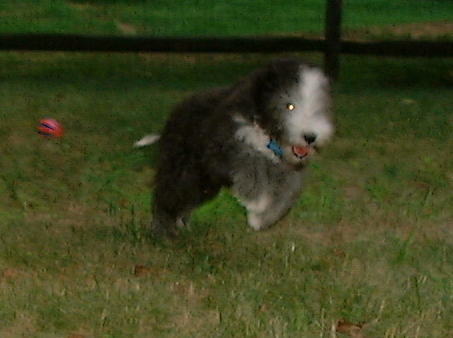 Hey…Look at me! Boy am I having fun. Don't I look cool in this picture catching some air!
(Don't tell anyone that I forgot the ball!)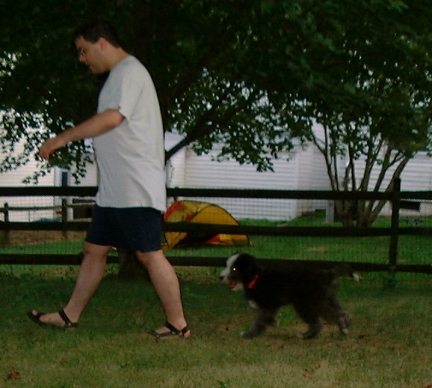 Here I am with my new owner Matt. He thinks I am following him…but little does he know…
I am herding him!!!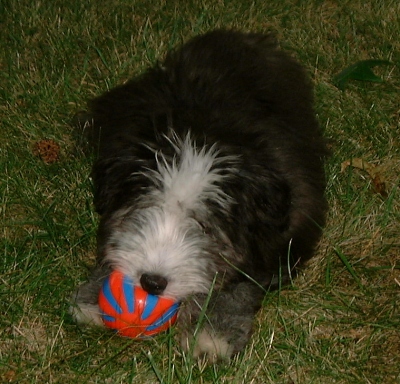 I am tired from all this work. I think I will lie down.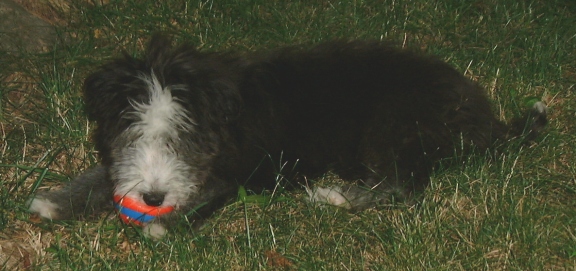 Still lying down. I am working on this ball.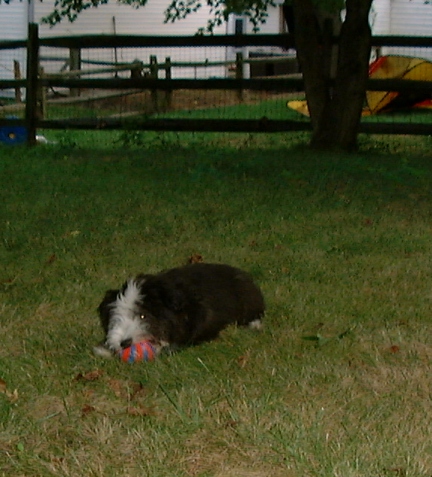 Yes…I am still lying down. I want to make sure that the ball does not get away.